Protecting Your Kid's Teeth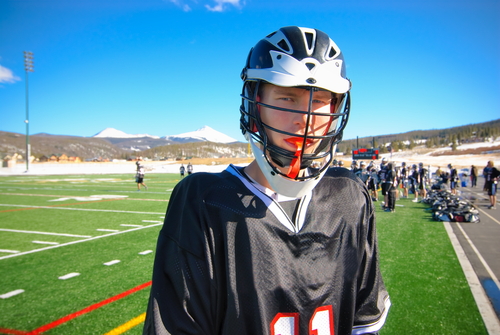 When the sun shines a little brighter and the days last a little longer, spring is in the air and pretty soon summer will be here. That means your kids will be out and about playing in the sun, whether that includes a game of pickup basketball, a soccer match, or even some roller hockey in the driveway. As much fun as these activities are, they pose a threat to the structural integrity of your child's teeth. Chipped and avulsed teeth are quite common in kids, but they don't have to be!
The best way to protect your kid's mouth is to insist they wear a mouthguard.
It's certainly not the most popular means of protection, but it is crucial. A mouthguard prevents the teeth from chomping together, greatly reducing the chances of chipping a tooth. It also prevents direct blows to your kid's gum and teeth and prevents them from biting their tongue due to a blows to the mouth or lower jaw. They're pretty useful.
However, as stated previously, they're not very popular. Kids don't like to wear them, because they won't see anyone else wearing one. Luckily, they're required in most organized football leagues, but not so much in basketball games. That doesn't mean they're not growing in popularity.
Tell your child to watch an NBA game. They will see that some of the league's most popular players are all donning mouthguards. During any given game, you will find Steph Curry or Lebron James nervously chewing on the side of one during a timeout. Or you can catch Blake Griffin's mouthguard dangling from his cheek as he goes up for a dunk. Even NBA players are seeing their resourcefulness. Some had to learn the hard way how important they are, others look at it as a form of prevention. Either way, if some of the league's MVP's wear mouthguards, your kid should, too!
As crucial as a mouthguard is for basketball, it's just as important in soccer.
Due to the fact that you're now allowed to use your hands, it's almost impossible for your child to protect their face, lest they have no problem getting called for a handball. (That's a free kick, and it hurts the team, parents!) Plus, jump balls in the air are always a cringe worthy site. However, if your child is wearing a mouthguard, it's a little less dicey. The chances of a tooth being knocked out or having their jaw clamp shut, bare teeth on bare teeth, is greatly reduced. Or what is even worse, having them bite through their tongue. The structural integrity of your child's teeth and mouth will be in tact. They may not thank you now, but in years to come, they'll grow to appreciate that full smile with zero chipped teeth.
Of course, another form of protection is knowing what to do in case of a tooth emergency. If a tooth is severely chipped or lost due to a sports injury, it's very possible to save it. If you'd like to know more about what to do in the event of a tooth emergency, you may read about it in one of our previous blogs. However, the best protection and prevention comes in one form: Mouthguards.
See More Staff Members
See More Questions and Answers
See More Testimonials